Chicken Stuffed with Spinach, Feta, and Pine Nuts
This chicken recipe is filled with Mediterranean flavors and pairs well with couscous. Use mozzarella or provolone for a milder kid's dish.
Full of protein, low in fat with a great bite!!
See this & more on  Ravish m.e.  or click on photo to go to recipe.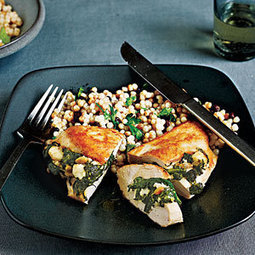 Latest posts by SD411 Staff (see all)