Pizza On The Grill – in time for summer!
See this and more on – Ravish m.e. or click photo for recipe.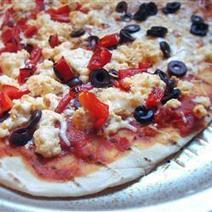 With this recipe, you'll make the garlic and basil pizza dough from scratch, and learn the tricks of grilling a perfect pizza that features tomatoes, olives, roasted red pepper, and basil. Makes two medium pizzas.
Latest posts by SD411 Staff (see all)